Pediatric dentists often see types of exam appointments, including new patients, second opinions, consultations, and early childhood visits. This makes it challenging to know which dental exam code to bill. Incorrect billing of exams can result in lower production and collections through reduced reimbursement from insurance companies.
When incorrect codes are overused, it could potentially alert the insurance companies and result in an audit, which is stressful and time-consuming. To improve productions, collections, and your insurance billing system, ensure your team is thoroughly trained on the different types of exam codes and when they are to be charged.
0120 – Periodic oral evaluation, established patient
The periodic oral evaluation code is one of the most used codes in the dental practice. For existing pediatric patients that are seen regularly, this code should be charged outat each preventive care visit. This exam code would not apply to patients who are coming in for their first visit, an emergency, or consultation.
When you should charge this code:
An established patient coming in for their scheduled 6-month preventive care visit
D0140 – Limited oral evaluation, problem-focused
The D0140 code should be charged to any patient, new or existing, who schedules a visit to focus on one problem area in the mouth. Although there is typically a frequency limitation on this code, it should still be billed when the service is provided, regardless of insurance coverage.
When you should charge this code:
A new or existing patient who is seen for an emergency visit including pain, bleeding, swelling, or urgent dental care
D0145 – Oral evaluation for a patient under three years
of age and counseling with primary caregiver Many times, the D0145 is either underutilized, or offices may not know about it. Typically, a new patient under 3 years of age would be billed the D0145 code. At each subsequent visit, offices may again charge the D0145 code or charge out the D0120 code, depending on the services provided. Keep in mind that insurances may limit the frequency of the D0145 code so when checking benefits, the front office team member must ask for frequency for this code specifically.
When you should charge this code:
A new patient under 3 years old who is seen for the first time in the practice
An existing patient under 3 years old who is returning for their 6-month preventive care visit
D0150 – Comprehensive oral evaluation, new or established patient
The comprehensive oral evaluation code is to be charged to any new patient over the age of 3 at their first visit. This exam code also applies to any existing patient who has not been at the practice for at least three years. Returning to the practice after three years would mean the doctor would need to do a full comprehensive examination on the child and will no longer be considered a periodic exam.
You should charge this code when:
A new patient over 3 years old is seen in the practice for the first time
An existing patient reaches 3 years of age and is seen for their 6-month preventive care visit (some insurance may downgrade this to a D0120)
An existing patient has been inactive for at least 3 years (reimbursement for this depends on the specific insurance plan)
D9110 – Palliative treatment of dental pain – minor procedure
D9110 is for palliative care (minor procedures) on emergency visits. D9110 should be used when performing non-definitive procedures and can only be billed out with x-rays on the same date of service. You cannot use D9110 in conjunction with definitive procedures such as a filling or extraction. Often, dental offices use code D0140 for these procedures, which can count against the patient's allowable exam benefit for the year. When used properly, D9110 could provide higher reimbursement for your services and limit the out-of-pocket expense for your patient. When checking benefits, be sure to ask how this procedure is covered as some insurances may consider this a basic service, and the deductible may apply. Many insurance companies may require a narrative when reporting D9110.
You should charge this code when:
A patient reports to the office with dental pain. An x-ray may or may not be taken, and no definitive treatment is needed. For example, it might include smoothing a sharp corner of a tooth, adjusting occlusion for pain relief, desensitizing a tooth, or aphthous ulcer relief.
A patient reports to the office with dental pain. An x-ray may or may not be taken, and treatment is scheduled for a later date.
Regardless of insurance company reimbursement, it is important to charge the code specific to the type of exam that was provided. Many times, doctors are influenced by reimbursement rates; charging, or not charging, the correct codes out for any procedure provided is insurance fraud. Even without dental insurance involved, it is not okay to charge the patient for a service not provided. To reduce billing errors, all team members must be trained on dental codes with annual updates to review changes to the CDT dental codes.
* Disclaimer: This information is to be used as a guide and is no way legal advice. For questions on insurance billing, please contact the insurance company directly.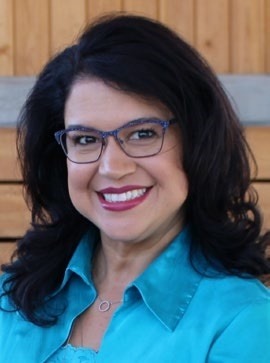 Lilly Cortes-Pona is the owner and president of LCP Dental Team Coaching, a nationally recognized coaching firm specializing in pediatric dentistry since 1996. 
FMI: 303.660.4390 or Info@LCPCoaching.com