A patient's perception is reality for that patient. Therefore, it is essential that every step of the patient visit — from the initial phone call, how the patient is greeted and seated, treatment presentations, payment request, scheduling of next appointment, checkout process, and all outgoing care calls — is representative of your practice's high quality of patient care.
Initial Phone Call
As you know, the first impression the patient has of your office is from the initial phone call. This is your first opportunity to establish a positive relationship with the new patient and start building the WOW factor! We want the patient's perception to be, "This sounds like a warm and friendly practice." So how to make this happen?
Answer the phone by the third ring.
SMILE! Pump sunshine into the phone call.
Be aware of the inflection, pace, and tempo of your voice. Your tone accounts for a large part of your message.
Welcome the patient.
Introduce yourself and give your name.
Use the patient's name throughout the phone call.
Use a phone sheet to take down the information you discuss with the patient. This will help keep you on track and remind you of what needs to be discussed.
Let the conversation flow naturally.
End the call by confirming the information and letting the patient know you are excited about the upcoming meeting.
Review of the phone greeting
"Good morning. Thank you for calling Dr. Happy's office. This is Kay, how may I help you?"
If it is a new patient, welcome the patient into the office right away. "I'm so glad you called. You'll love it here!" Listen to any questions the patient may have. (LISTEN and REPEAT)
After your welcome, gather information. "We can definitely help you with that. May I ask how you heard about our office?" Try to ask this within your first few words with the patient.
Then offer reassurance the patient has called the right office. "You absolutely called the right place! I'm so glad you called us because Dr. Happy has training with…"
Sedation Dentistry: "Dr. Happy has extensive training in several types of sedation, including oral and IV sedation. I think you will feel very comfortable here!"
Cosmetic Dentistry: "Dr. Happy has extensive training in cosmetic dentistry. Actually, if you visit our website or our Facebook page, you can see a few of the cases he's completed."
Kids: "Dr. Happy is great with children. He has four young kids himself and so we have a separate play area for children. I know they'll love it!"
When scheduling the appointment, offer two appointment times. For example: "Mike, we will need to reserve two hours of time for your initial appointment. Are mornings or afternoons better for you? Afternoons? Great, I have a 3:00 p.m. appointment available next Monday or a 2:00 p.m. appointment on Thursday. Which of those appointments would be best for you?"
Make sure you communicate to the patient the length of the appointment and your location. Let the patient know you would like to send a new patient packet and see if there is an email address available for you to use. If not, you can mail it.
You can also refer patients to your website for a map and patient forms that can be completed and brought to the office at the appointment. This is a why an updated website, with recent pictures of your team, is so important! This also affects patient perception.
Close the phone call with, "Well, Mike, my name is Kay, and we all look forward to meeting you next Thursday at 2:00 p.m. Do you need directions?"
CALLER: "No thank you. I drive by your office all the time."
OFFICE: "Well, Mike, my name is Kay, and we look forward to meeting you. We'll see you next Tuesday at 10:00 a.m."
Notice the scheduling coordinator did not ask the patient questions regarding insurance, health history, or the date of the last dental exam and cleaning. The goal is to get the new patient in the door and to impress with your WOW factor!
Potential Obstacles
The patient may ask you questions about insurance.
CALLER: "Does your office take my PPO insurance?"
OFFICE: "We will make the most of any insurance."
CALLER: "Is your office a preferred provider?"
OFFICE: If this is an insurance company you are contracted with, you can respond with, "We have a lot of patients with that plan and they enjoy coming to our office." Or if this is not an insurance company you are contracted with, you can respond with, "We are not a preferred provider with your insurance but we'll make the most of your insurance. Some preferred providers allow out-of-network benefits.
I will be happy to get a benefits breakdown for you, if you can provide me with your insurance information."
If the caller asks if your office is a preferred provider of an insurance company you are familiar with and you know it's a PPO that has out-of-network benefits you are not contracted with, consider responding with, "We have several patients with that exact same insurance. They've been coming here for years, and they love it here, but we are out-of-network for this plan."
Doctor Welcome Call
After the initial call, and before the scheduled appointment, the doctor, NOT a team member, should call each new patient to offer a personal welcome to the practice.
For example: "Hello, Mike, this is Dr. Happy, your new dentist. I saw you recently scheduled your first visit with us for Tuesday, December 28, at 10:00 a.m., and I'm calling to personally thank you for choosing our office and to see if there's anything special we can do for you to make your first visit with us more comfortable." Listen. "Well, that sounds great. If there's anything else you need, please call us any time."
In addition to impressing the new patient with your excellent customer service, the patient is more likely to keep the first appointment and will start telling others about you even before meeting you. The goal is to make this call within  48 hours of scheduling this initial appointment. In other words, you're off to a great start to a new relationship!
This is the first part of a two-part series by Kay Huff. Next month we'll cover the next steps of making a patient feel at home once s/he reaches your office.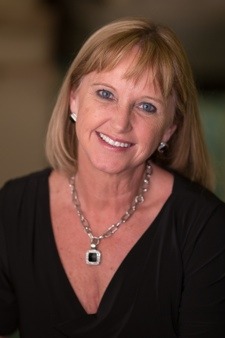 Kay Huff brings more than 36 years of dental experience to ACT Team, with extensive knowledge of business systems, leadership, and team motivation. She is also a Certified Consultant with Bent Ericksen & Associates, as well as a member of the Academy of Dental Management Consultants (ADMC) and The Speaking Consulting Network (SCN) American Assoc. of Dental Office Managers AADOM. FMI: www.actdental.com.