If you currently operate your dental practice without Standard Operating Procedures (SOPs), you are missing a valuable component to your personnel management processes.
A SOP details the series of steps to be followed as a consistent and repetitive approach to accomplishing tasks.
SOPs are designed to increase performance, improve efficiency, reduce confusion, and ensure quality delivery of your products and services.
SOPs first identify and summarize a task, describe its purpose, and specify when and by whom it is to be performed, while simultaneously defining uncommon or specialized terms and addressing potential concerns (e.g., necessary equipment or supplies, health and safety cautions, etc.). They describe the sequential procedures to be followed, often utilizing activity checklists and graphic illustrations (e.g., charts, tables, photographs, diagrams, etc.) to help ensure the procedures are being performed accurately and in order.
Clear communication, consistency of task completion, saving time and money, holding employees accountable, and outlining safety concerns are just a few of the important reasons for implementing SOPs. Here are some others:
Knowledge Loss is Avoided
Too often we hear employers complain they're being held hostage by bad employees. An employee is toxic to the work environment but knows all the important information. For many reasons, this is bad employee management. Employers should never have to keep someone employed just because the employee holds all the cards for that position.
This can be avoided by carefully documenting job processes. When this is done correctly, it will allow your business to absorb attrition and carry on as usual. True, it is hard to replace the experience and skill of certain workers, but well-written and comprehensive SOPs will ensure that valuable business processes stay with you and are maintained with the next person.
Productivity Is Sustained Despite Employee Absences
Employee absences are inevitable. In these instances, other employees have to step in to help or you must hire a temp worker. How do you effectively communicate what needs to be done quickly enough so the worker is competent in completing a task? SOPs make this easier to manage.
With SOPs in place, the individual can use the procedure documentation to figure out what to do and how to do the work properly. No temp worker will be as good or as efficient as a regular employee, but hiring a substitute is definitely better than having everything come to a screeching halt when an employee is absent.
Quality Control
Standardized procedures guide workers and reduce the possibility of missed steps or other errors that impact the quality of the completed product. Meticulously followed SOPs ensure that your product or service is created in the same way from start to finish.
Better Customer Service
If you have a SOP that outlines how employees should deal with situations such as client queries, refunds, follow-up calls, sales calls, promotional questions, etc., then you will ensure that each customer is treated fairly and equally, which will further enhance their interactions with your organization. Thus, your employees will provide better customer service each and every time.
Creating Your Own
To get started, you first need to create a list of the job duties your employees perform that are possible areas for a SOP. You may want to talk to your employees about this to get a better understanding from them about what they do every day.
Next, you need to know what format you will use for writing the SOP. Here are a few examples of format options (from Lucidchart.com):
A SIMPLE STEPS FORMAT:
Use this format for routine procedures that are short and easy to follow. In addition to safety guidelines and other mandatory documentation, this type of format is generally a simple numbered or bulleted list with short, simple sentences that are clear and easy for the reader to follow.
A HIERARCHICAL STEPS FORMAT:
If your procedures have a lot of steps that involve decisions, you may want to use the hierarchical steps format. This is usually a bulleted or numbered list of main steps followed by a set of specific sub-steps.
A FLOWCHART FORMAT: 
You may want to use a flowchart to map out and plan procedures that include many possible outcomes. This is a good choice when the results are not always predictable.
Third, ask for input. This is important because you can't fully understand the process unless you have spoken with the people who actually perform it on a daily basis. You need to make sure the SOP makes sense for those people who are going to adhere to the SOP. You also want to be sure all tasks that are required to be performed are written into the SOP. You don't want anything left out; otherwise, the benefit of the SOP will be lost.
Fourth, you must identify your audience. According to Lucidchart.com, "knowing your audience helps you determine how you should write your SOP document. Consider these questions:
What is their prior knowledge?
What are their language skills?
Are they new employees?
What is the size of your audience?
Fifth, write the SOP. According to a document called "Guidance for Preparing Standard Operating Procedures (SOPs)" written by the Environmental Protection Agency, SOPs:
"should be written in a concise, step-by-step, easy-to-read format. The information presented should be unambiguous and not overly complicated. The active voice and present verb tense should be used. The term 'you' should not be used, but implied. The document should not be wordy, redundant, or overly lengthy. Keep it simple and short. Information should be conveyed clearly and explicitly to remove any doubt as to what is required. Also, use a flow chart to illustrate the process being described. In addition, follow the style guide used by your organization, e.g., font size and margins."
"SOPs should be written with sufficient detail so that someone with limited experience with or knowledge of the procedure, but with a basic understanding, can successfully reproduce the procedure when unsupervised. The experience requirement for performing an activity should be noted in the section on personnel qualifications."
And finally, "review, test, edit, repeat" after you have written your SOP document. Have other team members review the draft, test the procedures to make sure the language is clear and the directions can be easily followed, and incorporate relevant edits and suggestions until the document is approved.
You should review the SOP every six to twelve months (or as necessary) to identify areas where it can be improved and to reflect any changes that have been made to current procedures.
Conclusion
It's not that people don't appreciate the value of SOPs. Rather, it can be daunting and even overwhelming to come up with comprehensive SOPS to cover the myriad of procedures and maintain them. Creating your own, from scratch, can be difficult and time-consuming. Thus, most businesses don't have them. To support the dental world, we have partnered with StreamDent, LLC and Dr. William Moorhead to provide comprehensive SOPs in a digital, easy to modify, and easy to maintain format. Whether you look at our program or create your own, we hope implementing SOPs can help you create a more productive and successful workplace for yourself!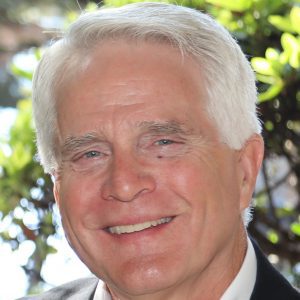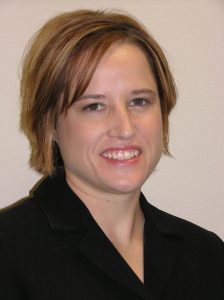 Tim Twigg is the President and co-owner of Bent Ericksen & Associates, a leading authority in human resources and personnel management in the healthcare industry, helping dentists successfully deal with the ever-changing and complex labor laws.
Rebecca Boartfield is a Human Resources and Employment Compliance Consultant with Bent Ericksen & Associates.
FMI: www.bentericksen.com